​​​​​​​
AMACO/brent Email Campaigns
Survey Author, Creator, Manager
One main point of contact between AMACO/brent and its customers is weekly email blasts. The weekly email blasts help AMACO/brent drive traffic to the website, inform customers of new and existing products, share educational resources, and perform market research. My main role is to design visuals and manage all survey campaigns. 
In 2020, there was a significant downturn in the open and click rates. To combat the decline and differentiate AMACO/brent from its competitors, I worked with the graphic designers to implement an email refresh. Since the estimated average time someone looks at an email is 13 seconds, our
 solution was to redesign the entire layout. First, we separated the header and hero image from each other. Next, the header bar was widened, and the AMACO/brent logo was changed to white and moved to the center. Finally, the hero image became larger and shifted down to become the main focus of the email. Specifically for the survey campaigns, I shortened the copy to include high-priority information only. 
Pending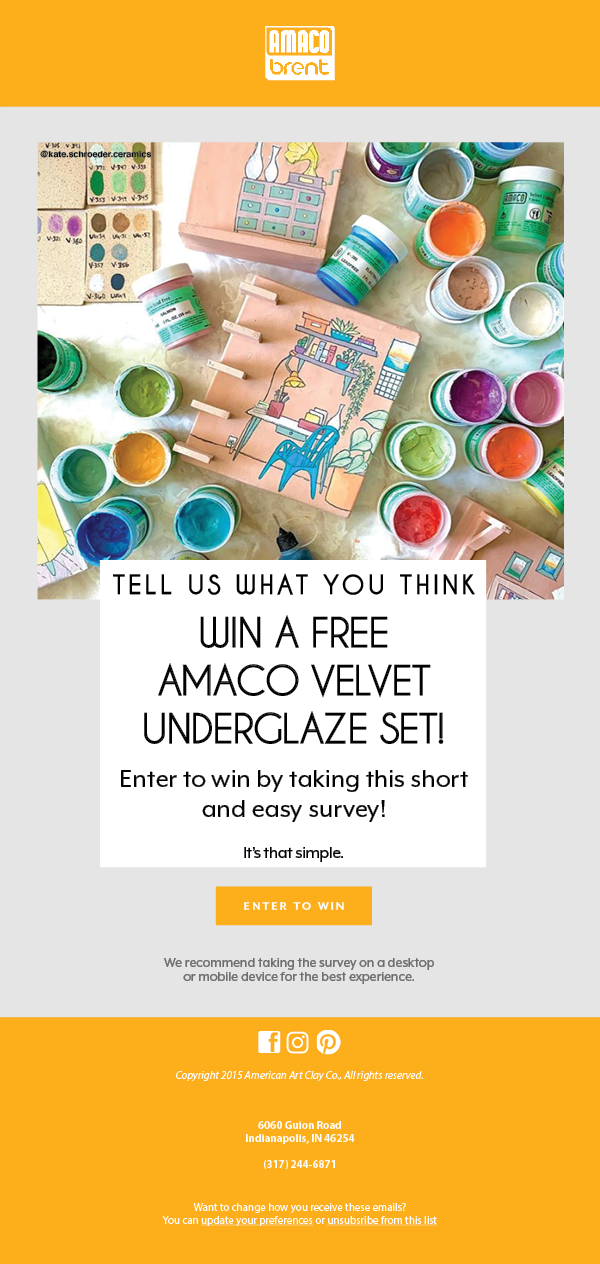 All rights reserved by AMACO/brent.